There are plenty of resources on the Internet telling pilots what to do, but only RC LEBANON Flight School can teach you HOW to start and fly better in the SHORTEST amount of time.
After many requests received from interested peers and members, we decided to organize several crash courses - to avoid crashing planes ;) catering for beginners, intermediate and advanced pilots.
We commit to convey our passion and adapt the teaching to each and every individual's capacity and learning curve. Nothing beats the feeling of taking-off your own aircraft, solo-flying it and landing safely!
WHEN AND WHERE
Lessons are provided every week-end from 10 a.m. till dusk in Wardeh Kfardebian parking lot. You can use your own plane or one of our specially-tuned birds.
LESSONS AVAILABLE
Airplane Discovery Lesson
All first-timers must start with a discovery lesson. It begins with a quick brief about the theory of flying, simulator training, basic flying maneuvers, one flight with your instructor assisting through a training cord, and finally some debriefing and recommendations.
Plane type: High wing electric powered.
Duration: 30 minutes.
Price: $15.
Airplane Level 1 Lesson

This lesson is targeted towards beginners and intermediate pilots. Level 1 lesson is normally taken several times until you fully master solo flying. The principle emphasis in your training will be hands-on flight experience on 4-channel airplanes. Aspects covered include take-off, mastering basic maneuvers, acrobatic barrel rolls, looping and smooth landing.
Plane type: High or middle wing electric powered.
Duration: 2 hours covering several flights.
Price: $35.
Airplane Level 2 Lesson

This lesson is targeted towards intermediate to advanced pilots. It relies again on hands-on flight experience to introduce and practice acrobatic flight maneuvers and fine tune any weak skill, most importantly landing.
Plane type: Middle or low wing electric powered or nitro.
Duration: 2 hours covering several flights.
Price: $45.
Heli flying lessons will soon follow...
WHAT WE OFFER
- Individually tailored training packages to suit your needs
- No-risk while flying using dual control equipment and our own fleet of models
- Latest radio technology and reliable equipment
- Open from April till early December from 10 a.m. till dusk
- Competitive pricing
- Recommendation of equipment should you wish to acquire gear and a first airplane
- Training conversion to your model when the time is right
WHAT TO BRING
- Your sun screen, sun glasses and cap
- Adequate clothing as it often becomes chilly
- Your own drinks and snacks
- A good dose of humor ;)
You are welcome to bring your own plane and have it inspected, test flown, and trimmed by the instructor for a minimal fee of $25. When you reach the intermediate level and solo flying, you'll have the chance to familiarize yourself with your own plane. If you can, please arrive at the school with your engine fully broken-in in case of nitro, your plane's control surfaces set at neutral, the control surface travels (throws) and C.G. (center of gravity) close to manufacturer's recommendations.
P.S. Should you plan to spend a full week-end at the Mzaar resort, we can arrange accommodation for you at discounted rates in almost all hotels of the region.
HOW TO BOOK
Email training@rclebanon.com with your desired lesson date/time and level or call 03-236623 // 71-517017 // 03-226562. We will confirm your booking and assign your instructor.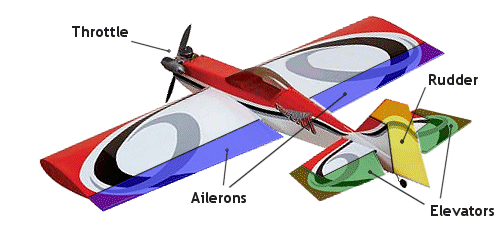 Find more photos like this on RC Lebanon
This is possibly the most enjoyable outdoor hobby ever invented.